4-week workshops beginning Sunday, October 28 - 9:30am
October 28, November 4, 11 & 18, 2018
A sandwich generation epidemic exists! The number of Americans, 65 and older, will double by 2030. God commands us to honor our parents and it is our privilege. Yet, it can be quite challenging for both the caregivers and and the aging parents. Do what few do and begin discussions now. Join others in this workshop to become better equipped to experience this role reversal. Workshop topics addressed include coping with dementia, having tough conversations, forgiveness, navigating feelings of guilt and loss, developing wills, trusts, end of life preparations and prioritizing your health as the caregiver.

Led by William Boggess, MS, audiologist, and Deana Boggess, educator/author/public speaker. Bill and Deanna directed a special needs ministry for 14 years and are founders of Grace Without Margins, LLC. They developed their curriculum based on their own personal experiences and needs consistently expressed in church communities.
Faith is the difference maker! This faith, a personal belief and commitment to Jesus Christ, is the unshakable foundation of a Christian's life. Therefore, as parents, we hunger to see our children make faith their own. We long to be effective doing our part to build Christian faith into their lives. Join other parents, grandparents and faith builders becoming better equipped to make disciples in your home. Essential topics include; developing your family faith-building plan, role modeling genuine faith, utilizing relevant teaching methods, praying together, spiritual conversations, creating healthy relationships and developing proper boundaries and consequences.

Led by Ashley Brewer, preschool pastor, Patty Evans, children's pastor and Terri Snead - co-author, Parenting with Intimacy, Director of Training and Resource Development, Intimate Life Ministries/Great Commandment Network.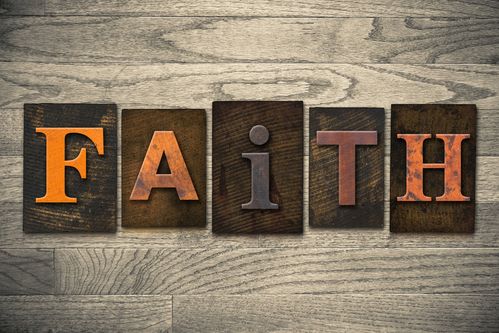 Preparing Your High Schooler to Launch
It has been said, "You have 18 summers with your child!" Oh my! All parents desire to equip their children to successfully launch into the real world! This real world is not simply unkind, but at times, hostile towards those believing in and living for Jesus Christ. So, as parents, how do we prepare? Come be equipped to build the best launching pads you can! We will discuss and share practical ideas to help our children develop life-long faith, become independent, respond well to combative worldviews and prepare the whole family for the new relationship dynamics.

Led by Andy Adkins, who, with his wife Patti, has spent periods of his life in Children's, Youth and Outreach Ministries. Andy also provides technical training and life coaching, portraying a mad scientist (will let him explain). He currently works as an Application Analyst at Q2. Andy and Patti will share from their ministry experiences and their recent launch of their daughter, Amber, into college this year.
Do you envision your work through God's lenses, believing your work has value and truly matters to Him? Do you tend to compartmentalize your church life and work life? Truth be told, God has called us to work and sees profound purpose in it. However, living for God at work presents real challenges; learning how to stay ahead professionally without falling behind morally, wondering if ambition is a dirty word, learning to fail well, navigating balance between work and home, managing stress and more. Attend this workshop viewing and discussing teaching videos by Ken Costa. Ken served as chairman of both Lazard International (advisory and management firm) and Alpha International (faith exploration ministry). He has 40 years' experience is the business world specializing in Finance. Ken also has a cool British accent.

Led by Mike Burkett, George Kelly and Stephanie Rasmussen. Mike, George and Stephanie, C@CC members all possessing years of experience striving to live out their faith in a business setting, will team up to facilitate discussions.
Marriage matters tremendously. It influences personal happiness, our children, Christian witness and more. The good news is God, who created marriage, provided the blueprint for marriage. In the Marriage Matters workshop, you will be equipped to better understand and meet one another's needs, communicate and resolve conflict and connect spiritually, emotionally and physically. Hundreds of couples have participated in this workshop and dozens have testified these teachings, coupled with God's power, saved their marriage.

Led by Kerry Williamson, licensed professional marriage and family counselor; founder and director of Abundant Life Counseling Services.
Hundreds of couples in the last 20 plus years have participated in the Marriage Matters class, now called 101. Are you one of them? Could you use a tune up? Do you find yourself in a different season of life? Did all the newly found knowledge turned into action? In Marriage Matters 201, original 101 biblical teachings are reviewed. Yet, greater attention is given to identifying barriers to successfully living out teachings. Learnings will be practiced during class time. Expect more discussion time as a couple and exercises given to do during the week. If your spouse is not willing or able to attend, please email workshop leader, Donnie Dixon at donnie@tcacc.net to discuss options. Before attending Marriage Matters 201, we request your knowledge of the teachings covered in Marriage Matters 101.

Led by Donnie Dixon, wed to Carolyn Dixon for 35 years. Donnie has taught these principles for 30 years, here and abroad, in churches and businesses. He is founding pastor and current Discipleship pastor of the Church at Canyon Creek.
Seeing the World Through His Word
Do you choose to see the world through the Word of God, a biblical worldview? Your answer to that question is deeply significant. A person's all-encompassing perspective on everything that exists and matters to them is their worldview. It represents their most fundamental beliefs and assumptions about the universe. It reflects how we answer all the "big questions" of human existence; who we are, where we came from, why we are here and more. Join others in this relevant study, learning of prevalent competing worldviews (naturalism, pluralism, relativism) and becoming greater aware of the high cost of neglecting a biblical worldview.

Led by Brandon Clay and Eric Howard. Brandon earned an MA in Theological Studies, Southern Baptist Seminary, 2014. Eric earned a physics degree at University of Texas and a Ph.D in Optics at the University of Arizona.
If you need to learn for the first time or solidify anew your knowledge of the foundational beliefs of the Christian faith, know this class is designed with you in mind. Every human on earth needs to know what their very Creator believes of Himself, His Son, Jesus, the Bible, the Holy Spirit, man, angels, sin, salvation, the church and end times! Anyone serious about their faith should possess a commanding confidence of these 10 doctrines. The chief resource for this study is the book, 30 days to Understanding the Bible by Max Anders. In recent classes, only the first half of the 30 Days book was studied, focusing upon the compilation, common themes and history of the Bible. In this workshop, you will complete the second half of Ander's book, with a special focus upon 10 foundational beliefs of the Christian faith.

Led by Eddy Trevino, Bible study teacher for 20 plus years. Eddy is especially qualified to teach this workshop becoming a Christian as an adult. Eddy knows what it feels like to possess minimal knowledge of the Bible and the awkward, sometimes guilty feelings that follow.
We all know people experiencing difficult trials; loss of loved ones, jobs, health, victims of abuse, divorce, addiction, the load of caregiving, loneliness, depression, anxiety, marriage and parenting challenges. Sometimes, these people are our close friends and family. As you witness and and interact with people experiencing personal pain, do you feel unsure or ill-prepared to help them? Is your tendency withdrawal or becoming over-involved? In this workshop, you will be equipped to better care for hurting people by knowledge gained and skill development. Workshop topics include reframing, empathy, vulnerabilty and shame, processing pain, and setting healthy boundaries. In each session, attendees with gather in small groups, providing opportunity for personal sharing and application of care skills.

Led by Carolyn Dixon, licensed clinical social worker, Abundant Life Counseling Services. Carolyn worked 12 years at a psychiatric residential treatment center for children and adolescents.