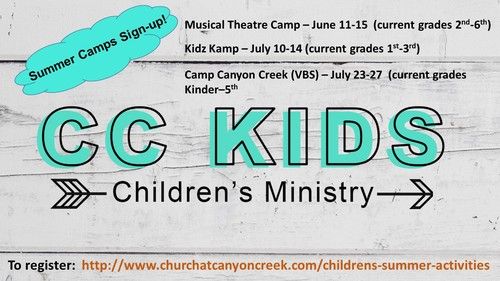 6-week workshops beginning Sunday, April, 8th - 9:30am. To learn more about the workshops and to be directed to registration, click the button above.


Single Parent Life
is a new gathering at our church. The goal is to provide love, acceptance, support, community and training. We are all in this parenting thing together! Join us for a Single Parent Class starting
Sunday, April 8 at 9:30 am.
Childcare and programs for all ages are available from 9:30am to 10:45am, so your children will be engaged while you participate in this class.
Our goal for this class is to give single parents a taste of community and encouragement. Don't parent alone - get connected with other like-minded single parents.
For additional information, contact Stacey at
stacey.singleparentlife@gmail.com
.
Membership Class - May 6, 2018
This class covers topics which could not be fully explored in our Newcomer's Brunch and provides and opportunity to become a member of the Church at Canyon Creek. You will learn additional details about our mission, core values, ministries, leadership structure, finances, staffing, decision-making philosophy, theological beliefs, small groups and spiritual growth opportunities. As you sense God leading you to partner with our church family as an official member, this class is required. Our next class is Sunday, May 6th from 3:00 to 6:00pm. It will meet in B-205, second floor, Education building.